One of the most important components of fighting a fire is ensuring that the fire is detected early on. Early detection of a fire allows building occupants to safely exit the building sooner and allows for a faster response from fire suppression systems. When it comes to fire detection, there are several detection methods that are available to choose from. The main three forms of fire detection include heat detection, smoke detection and flame detection.
Heat Detection
Heat detectors are activated when a fire occurs and causes the temperature in the area to rise. Once the area reaches a certain temperature, the heat detectors are activated. Heat detectors usually have less false alarms, but they can take longer to identify a fire than other forms of detection. Heat detectors are best suited for areas that are not frequently occupied and in areas that are not well suite for smoke detection such as steamy, humid, or dusty environments.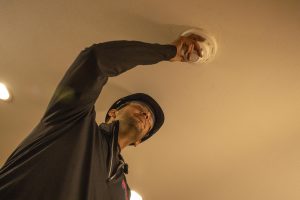 Smoke Detection
Smoke detectors are activated when smoke is created by a fire. There are several types of smoke detectors that use different methods to detect smoke.
Ionization detectors use radioactive material to create an electric current between two electrodes. When a fire creates smoke, the smoke disrupts the ionization and causes the alarm to go off. This type of smoke detection may result in false alarms as it can be triggered by things like humidity. These types of smoke detectors do a good job of detecting fast burning fires.
These alarms use a light beam to detect smoke. When smoke particles from fire cross through the beam, the detectors are activated. This type of detector is reliable and has few false alarms. Photoelectric detectors work well on small smoldering fires.
Combination detectors use the technology from both ionization and photoelectric detectors to identify both fast burning and smoldering fires.
Aspirating Smoke Detectors
Aspirating smoke detection is a method of detecting a fire very early on. This type of detector samples and tests the particle levels in the air and is activated when the level of smoke particles rises above normal levels. This type of smoke detection is resistant to false alarms and works well around sensitive equipment as the fire can be detected before it can cause damage.
Flame Detection
Flame detectors are used to detect a fire when flames are present. This type of fire detection includes UV detectors and/or infrared detectors to identify a flame and trigger an alarm.
Need a Fire Detection System?
Do you need a fire detection system for commercial, residential or industrial application? Davis-Ulmer can design and install fire alarm and detection systems for your facility. We can upgrade your current system or provide fire detection for newly constructed buildings. We utilize the latest fire detection technology so you can have peace of mind that a fire in your building will be detected early on. If you are interested in learning more about our alarm and detection services, contact us today.