Owning and maintaining a building is no easy task. As a building owner, you may have a long list of things that need to get done to keep your building running smoothly. Or maybe you have delegated those tasks to a building manager, so you can focus on other important duties. Either way, there are many maintenance tasks that buildings require for their HVAC, electrical, plumbing and fire protection systems.
HVAC Systems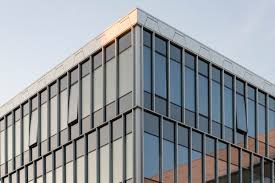 In most buildings, one of the biggest energy consumers is heating and cooling the facility. Performing regular maintenance and check-ups can reduce energy consumption and keep your HVAC systems running smoothly.
Seasonal preventative maintenance: Cooling systems should receive maintenance every spring and heating systems should receive maintenance every fall. Seasonal maintenance should be performed by a mechanical contractor.
Air filters: Every 3 to 4 weeks, air filters need to be inspected to make sure it has not become clogged. Air filters should be changed every 3 to six months.
Periodic system checks: Every month, check your thermostat to make sure it is functioning properly. Also, check your drip pan and drain lines to make sure there are no obstructions or clogs.
Electrical Systems
It is less costly to regularly maintain electrical systems and equipment than to pay large bolls associated with electrical system breakdowns. Some electrical system maintenance includes:
Cleaning interior switchgear panels
Testing and calibration of breaker trip settings and ground fault interrupters
Torque and tightening mechanical connections according to a manufacturer's specification
Infrared scans
Testing and checking all light switches, electrical fixtures, and outlets
Arc flash study
It is important to work with a qualified electrical contractor to perform electrical system maintenance.
Plumbing Systems
Your plumbing system is undergoing constant wear as it is being used throughout the day. Performing maintenance will keep your systems functional and prevent issues with your plumbing systems.
Fix and repair small water leaks in pipes, faucets, and fixtures before they become a bigger problem
Test drain flow rate and clear out obstructions
Check for signs of corrosion
Check and maintain water pressure
Inspect water heater for proper temperature and leaks
Backflow testing
Fire Protection Systems
Staying on top of maintenance is extremely important for your fire sprinkler and alarm systems. Working with a qualified fire protection contractor will help you stay on top of inspection and testing requirements for your fire protection systems.
Every week or month: inspect gauges, valves, control panels, power supplies
Every 3 months: inspect alarm devices, hydraulic nameplate, fire department connections, supervisory signal devices
Every year: Inspect pipes, fittings, control valves, seismic bracing, sprinkler heads, alarm switches, gauges, backflow preventer, anti-freeze loops, fire department connections, visible piping. Test waterflow alarms, control valves, main drain, fire pumps and annual hydrant flow.
Every 5 years: inspection of hoses, containers and piping, standpipe testing, internal pipe inspections and obstruction investigations
All of your facility's systems need regular maintenance, inspections and repairs. Staying on top of maintenance for your systems will help you avoid costly repairs and replacements further down the road. It is important to work with professionals who have been trained and certified to inspect and maintain your systems to keep them functioning properly.