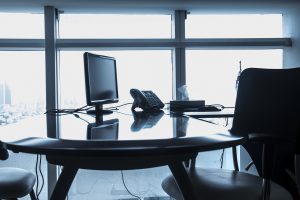 When you are at work, you should remember to practice fire safety. It may be easy to forget about safety when you're busy doing your daily tasks at work, but remembering safety is always important. When it comes to fire safety in the office there are a few things you should remember.
Tips for Office Fire Safety
Make fire safety a priority in the workplace by encouraging your colleagues and employees to take action. Here are some tips for fire safety:
Have an emergency evacuation plan in case of a fire
Hold office fire drills at least once a year
Be attentive when using coffee makers, toasters and microwaves in the office
Try not to use a space heater, or keep heaters away from flammable items
Do not use damaged electrical equipment
Only use extension cords for temporary purposes
Only allow smoking in designated areas and make sure cigarettes are properly disposed of
Train employees on how to use fire extinguishers
Fire Protection for Office Buildings
One of the best ways to stay safe from a fire is to install fire protection systems in your building. Fire sprinklers, alarms and extinguishers can keep you safe from a fire.
Fire Sprinkler Systems
Installing fire sprinkler systems saves lives and protects property. Fire sprinklers can extinguish or stop the spread of a fire. A fire sprinkler system can be designed to fit the needs of your facility and keep everyone safe.
Fire Alarms
Fire alarm systems alert building occupants of a fire so they can escape safely and quickly. When a fire breaks out, you may only have minutes to escape so every second counts. This means you need a fire alarm system to alert people as soon as a fire is detected in the building.
Fire Extinguishers
Fire extinguishers can prevent fires from growing too large and destroying property as well as injuring people. Install extinguishers and have them regularly inspected to keep your building protected. Train employees on the proper way to use a fire extinguisher.
IFP Installs Fire Protection for Offices
If you need fire protection for your office building, International Fire Protection can help. We have experience with designing and installing fire sprinkler and fire alarm systems for office spaces. We also can provide regular inspections and service for all your fire protection systems. Get your office building protected today by installing a fire protection system from International Fire Protection. Contact us today to learn more.